Adventure travel expert Shawn Weller checked a major item off his bucket list and travelled on a basecamp voyage to Antarctica. Shawn found that this remote, pristine and largely uninhabited land mass, provides endless opportunities to experience and learn new things.
Here are five unexpected things he discovered about Antarctica on his once-in-a-lifetime trip.
Kayaking in Antarctica | Shawn Weller
It's not as cold as you think
One of the first things people were telling me when I mentioned that I was heading to Antarctica was "it's going to be freezing". After all, I was going to the coldest continent on the planet. To my surprise, some days were actually warmer than it was at this time of the year (end of November) back home in Ottawa, Canada. We had nice weather with temperature from 1°C / 34°F on the coldest day to 14°C / 57°F on the warmer day during our final landing in Neko Harbour.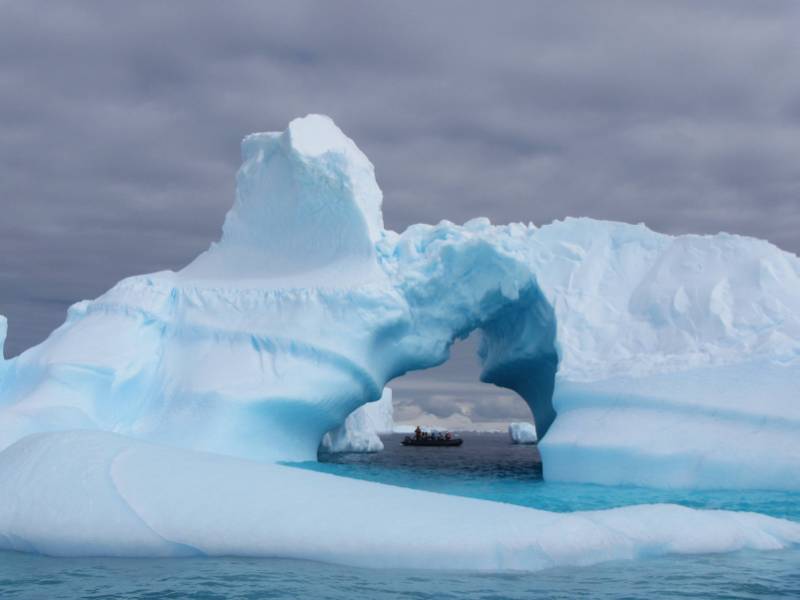 Giant icebergs dwarf the zodiac, Antarctica | Learna Cale
It's bigger than you can imagine
I was expecting to be impressed by the vastness of the White Continent, imagining sweeping landscapes that would take my breath away. I was absolutely right, except nothing could prepare me for the sheer size of the incredible landscape – it is truly indescribable. I felt so privileged to be experiencing all of this grandeur. The sounds of this continent are as humbling as its silence – you can feel your proximity to nature and its power as well as the need to respect it and take care of this amazing place.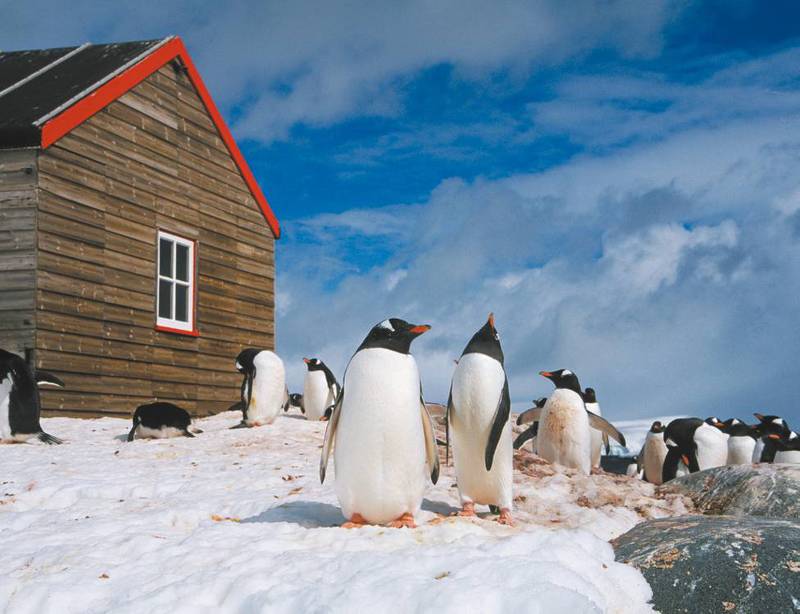 Prolific wildlife and amazing history can both be discovered in the Antarctic Peninsula | Sue Werner
You'll learn more than you could've imagined
Between shore excursions, kayaking sessions and zodiac cruises, you will learn more than you can imagine. On-board, there were numerous lectures with experts in diverse specialties like polar exploration history, ice formation, rich fauna and Antarctica's unique geology. My favorite lecture had to be the one with our ornithologist Martin. He could not have made birds more interesting, especially about the cute, clumsy and curious penguins. We would later see hundreds of penguins of three different types during our voyage.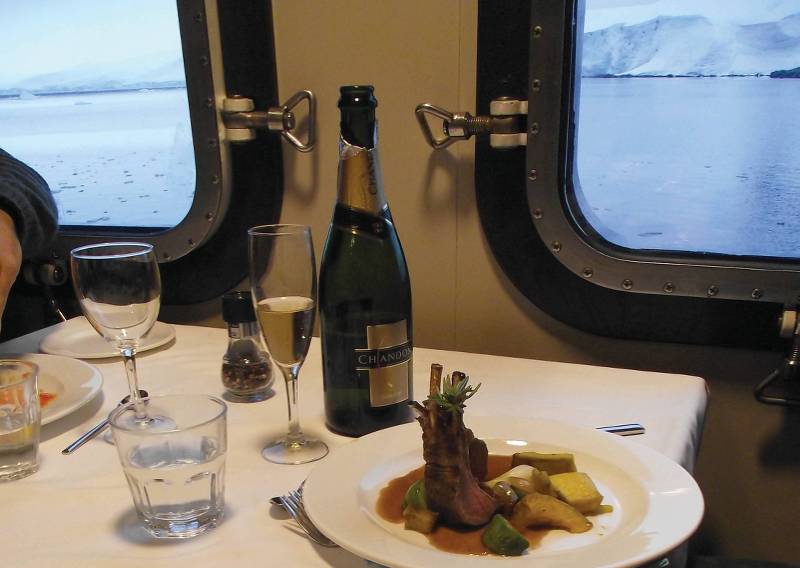 Meals onboard the ship | Valerie Waterston
The delicious on-board cuisines
When I stepped on-board the MS Ortelius leaving Ushuaia behind, I never expected the amazing food we were served. We enjoyed a daily buffet breakfast with all the fixings, lunches to die for and dinners that tasted like they were made at a 5-star restaurant. With three different choices on the menu every night, there was always something to please the palate. One of my personal favorites was the roasted New Zealander pink lamb rack with truffle mash potatoes and ratatouille vegetables followed by desert – so good!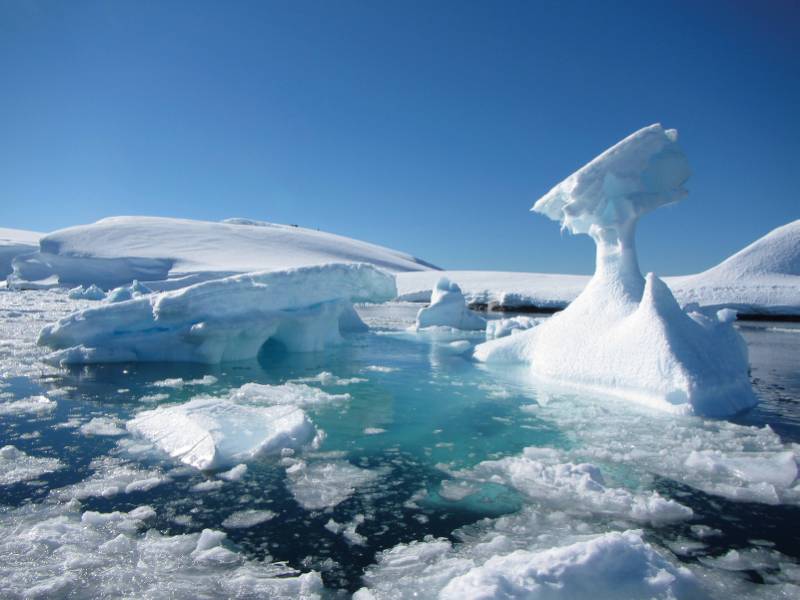 Iceberg scenery, Antarctic peninsula | Learna Cale
There's a lot more blue on the white continent than you'd think
Something I didn't expect while planning my journey to the White Continent was how blue it actually is. The icebergs, glaciers, water and the sky offer such variations and shades of surreal blue – it is truly spectacular. Fun fact: The bluer is an iceberg, the older it is. You'll learn why on this once in a lifetime voyage.