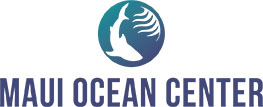 5 Reasons Why You Need to Visit Maui Ocean Center this Summer.  You can't visit Maui without going to Maui Ocean Center, The Aquarium of Hawaii. Recognized as one of Maui's most visited attractions, the Aquarium has evolved over recent years with new exhibits and experiences, making it worthy of a top spot on your Maui summer itinerary.
1. The New Humpbacks of Hawaii Exhibit & Sphere is a Must See
The Humpbacks of Hawaii Exhibit & Sphere is Maui's newest attraction and does what has never been done before: bring you eye-to-eye with Hawaii's humpback whales year-round. Highlighted as Maui's first 3D Sphere theater, the Humpbacks of Hawaii virtual whale encounter places you in their world, among life-sized whales, in an immersive experience you'll never forget! View Video.
The Sphere is joined with a new Exhibit Hall featuring educational panels, interactive stations, and a multi-media screen that explores the humpbacks' annual migration, the mystery of their song, social bonds, behaviors, and connection to Hawaiian Culture.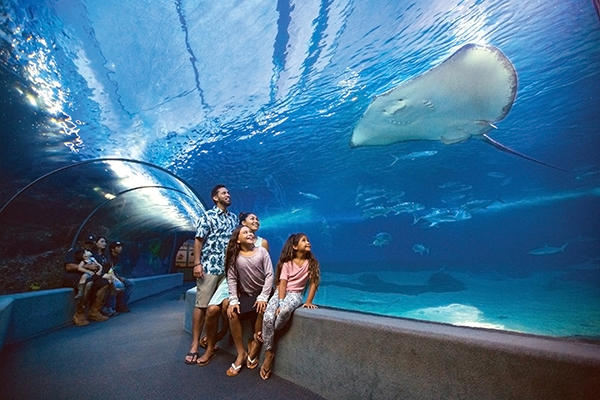 2. An Aquarium Unlike Anywhere in the World
This isn't your typical aquarium. For over 20 years, Maui Ocean Center has fostered an understanding, wonder, and respect for Hawaii's marine life with visitors worldwide. With sustainability and conservation at the forefront, Maui Ocean Center offers a window into Hawaii's unique marine environment with over 60 exhibits, 20 daily presentations, and its popular behind-the-scenes tour to learn about coral conservation and Hawaiian sea turtles.
It is the Aquarium of Hawaii – all of the animals under its care are local to the Hawaiian Islands, some of which are found nowhere else in the world. It integrates Hawaiian culture into its activities, presentations, and animal care. With its unique blend of Hawaiian marine life and local culture, it's no surprise that Maui Ocean Center landed on TripAdvisor's prestigious list of "Top 10 Aquariums in the World."
3. Maui's Favorite Family Attraction
While visiting Hawaii with family can be expensive, Maui Ocean Center offers exceptional value for those looking for an affordable, fun family outing. Appealing to the young and young at heart, the Aquarium is an engaging and safe environment to see the vast diversity of Hawaii's marine life in a single day. Named "Best Children's Activity on Maui" by Maui Time Weekly, the Aquarium features keiki experiences like story time & crafts, interactive tide pool, ukulele lessons, and more.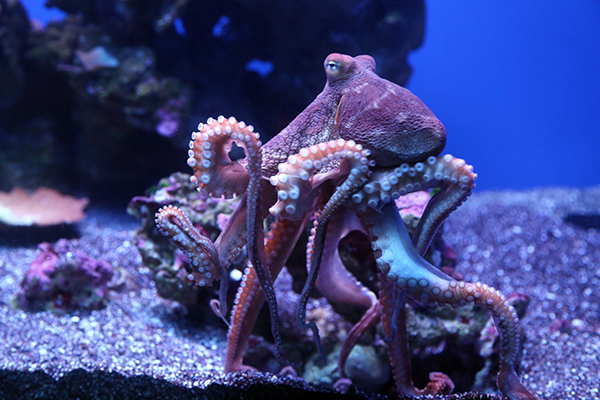 4. More Than Just an Aquarium
Maui Ocean Center has more to offer than its incredible exhibits. Foodies will enjoy its Seascape Restaurant, serving fresh catch specials with sweeping ocean views of Ma'alaea Bay. The Aquarium's Maui Ocean Treasures gift shop is a pleasant surprise for those looking to bring home gifts and locally-made products. Throughout the park, there are numerous cultural experiences like free ukulele classes, weaving workshops, and fishing net weaving on select days of the week to compliment an impressive lineup of exhibit presentations.
---
5. It Completes Your Maui Experience
Maui Ocean Center provides a deeper understanding and appreciation for Maui's local marine life. Whether visiting before or after your snorkel trip, a visit to Maui Ocean Center will give you a greater understanding of marine species, reef etiquette, and how to protect Maui's fragile ecosystem while out on the water. You'll also see animals that you may not see while snorkeling, like the elusive octopus, sea jellies, sharks, and more.
Maui Ocean Center has been a part of the Maui community for over 20 years and is an iconic attraction for the island. Centrally located in Ma'alaea and open 365 days, rain or shine, it's a must-do for anyone visiting Maui!
Contact me to start planning your visit this summer, fall, winter or next year.