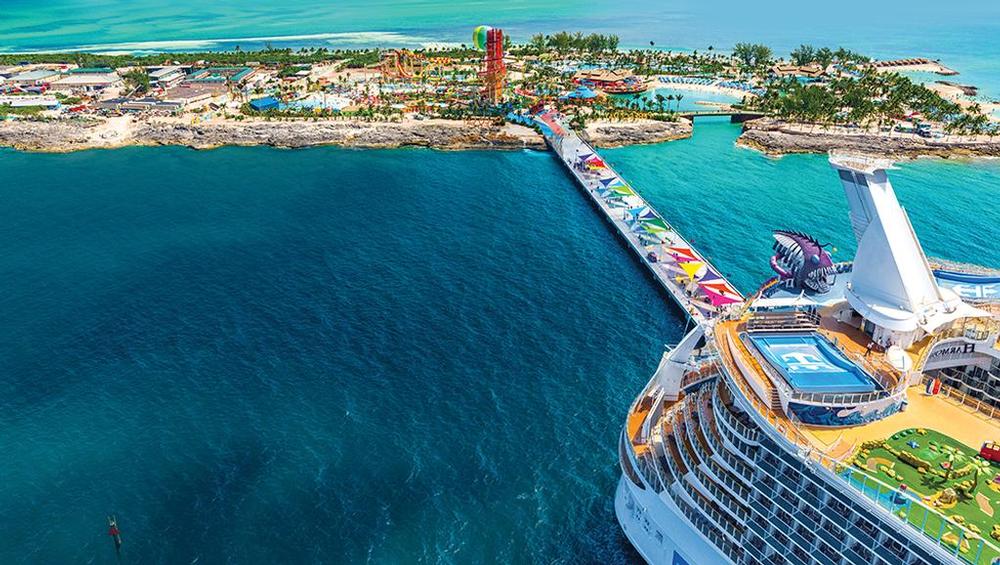 Read Time – 8 mins & 48 secs
Reserve a cruise vacation that allows you to bring the fantasy of a private island to life. With select cruise lines offering voyages that take you directly to magnificent, sandy islands, full of sun and fun – and no one but your cruise ship's guests – you'll quickly discover why the private-island concept is a dream come true for so many travelers.
On these islands, there's no traffic, no noise beyond playing, chatting, relaxing or island-inspired music for your entertainment. The entire setting is designed for the pleasure of you and your traveling companions.
WHERE TO FIND PRIVATE ISLANDS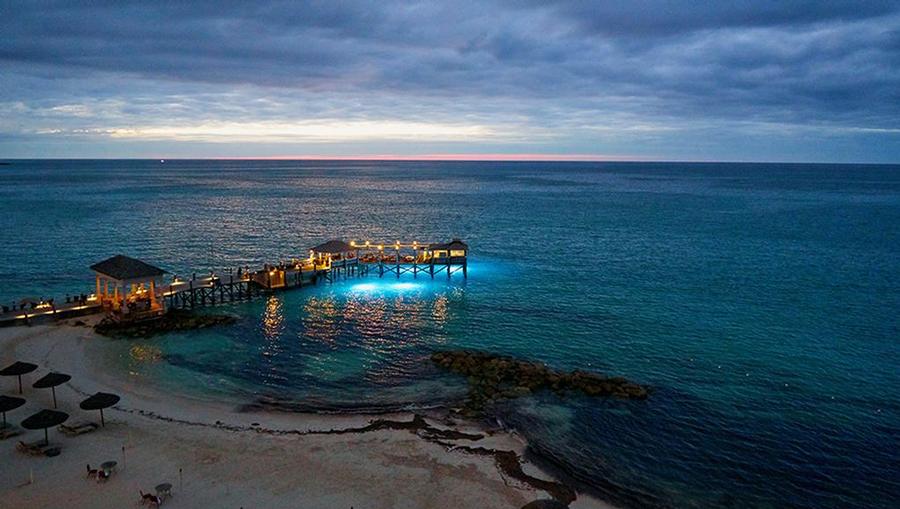 These private islands are located in the gorgeous, turquoise waters of the Bahamas, where countless islands and cays (pronounced 'keys') dot the ocean, waiting for you to arrive and enjoy.
The Bahamas is known for its hot, breezy weather, including warm water almost any time of the year. In many places, the water is clear, and swimming is excellent. Islands, beyond the beaches and equipment rentals set up just for you, are covered in lush greenery that shows off the tropical nature of your destination.
Bring your favorite swimsuit, slather yourself in sunblock and prepare for a wonderful day of beachside relaxation or active-leisure water sports. While your cruise ship may stop at these islands for just one day, the memories are sure to last a lifetime.
COCOCAY, BAHAMAS
Cruise Line: Royal Caribbean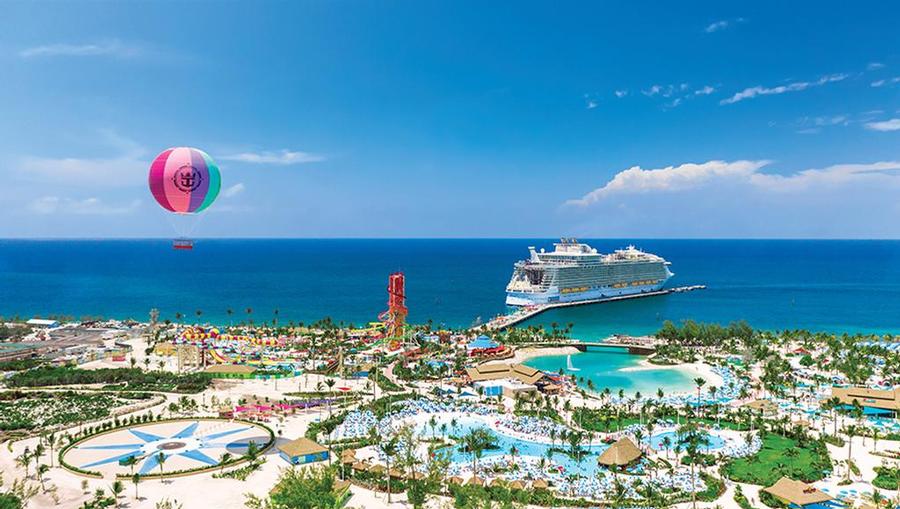 You can get to CocoCay, an upbeat private island, by sailing with Royal Caribbean. The island touts Royal's 'Perfect Day at CocoCay programming, so that you and your family can get ready for a day of relaxation or excitement – whatever is perfect for you.
Why You Should Go to Cococay
There is a great balance of activities that let you and your traveling companions choose your own adventure. With well-marked pathways that take you to various landmarks on the island, you can feel comfortable letting yourself explore, while kids have fun at any number of wild activities planned for them.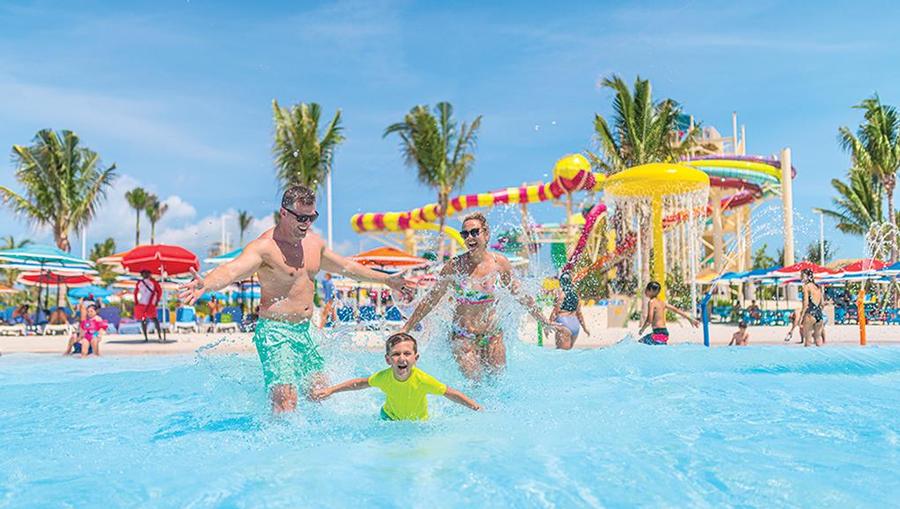 While much of the Bahamas has been developed in recent years to appeal to travelers, CocoCay keeps its private island, exclusive feel with huge expanses of sand.
Plus, if you opted for internet packages on your voyage, they extend to the island.
Things to Do on CocoCay
Royal Caribbean has designed the island to allow for a pleasant combination of high-energy activity, letting kids burn off excitement and build more, and chill relaxation, like tropical cocktails and walking in the water for you and your partner.
Check out Devil's Peak, the tallest water slide in North America, for an adrenaline-packed way to whoosh into the water below.
Relax in the Oasis Lagoon, the largest freshwater pool in the entire Caribbean, for a chance to catch up on conversations or float with loved ones. Play with kids or swim underwater.
An awesome helium balloon ride lifts you and your traveling companions up to 450 feet in the air for exceptional views of CocoCay, the Bahamas islands and the surrounding water.
Top Tips for CocoCay
CocoCay is set up to have everything you need for fun, comfort and convenience. A tram runs the island if you don't feel like walking, and wheelchairs are available on a first-come, first-served basis.
Many of the island's attractions are available for a separate fee, meaning that you can budget your day for your family as you see fit. You're paying only for what you want to do, and you can use your SeaPass to make it quick and easy to get back to the fun.
If you've selected an onboard drinks package, it extends to the island. Same for internet, although it may be spotty further from the ship.
HALF MOON CAY, BAHAMAS
Cruise Line: Holland America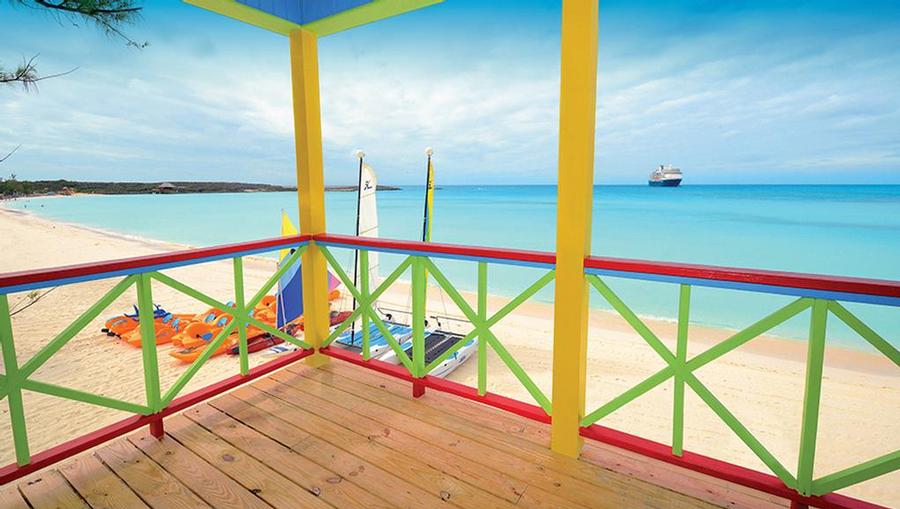 Half Moon Cay excursions are available when you sail on Holland America and Carnival Cruises.
The island, formerly known as Little San Salvador, was revamped entirely in the 1990s to invite cruise ship travelers to enjoy the private-island experience.
You can spend the day at this amazing island on cruises through the Panama Canal or throughout the Caribbean.
The island, like other cruise line private islands, is in the Bahamas.
Why You Should Go to Half Moon Cay
Half Moon Cay features a fantastic selection of dining and beach bars for a fabulous day of indulgence that's perfect for vacationing couples or families.
The beach itself is a crescent, giving you the half moon of the name Half Moon Cay, and with almost three miles of it, you can take a walk for a secluded slice of paradise to yourself. Kids will enjoy the waterpark.
Things to Do at Half Moon Cay
Check out the bars and restaurants or hang out with your kids at the Half Moon Lagoon Aqua Park. The natural beauty of the island speaks for itself, so you won't have any trouble relaxing amid its unique features.
Bars include the famous I Wish I Could Stay Here Forever with its photo-op signs and views of powder-white sand, a Captain Morgan-inspired bar that is designed like a pirate ship and a rum bar that focuses on tropical rum cocktails.
Restaurants offer an included barbecue buffet at Tropics Restaurant, plus an ice cream cart, water and lemonade stations and other buffet offerings or you can head over to the lobster shack for lobster rolls, a lobster plate or other tropical-inspired seafood dishes.
Visit Stingray Cove to get up close and personal with these shy animals and their large stingers. In this tranquil environment, the creatures are likely to be more relaxed.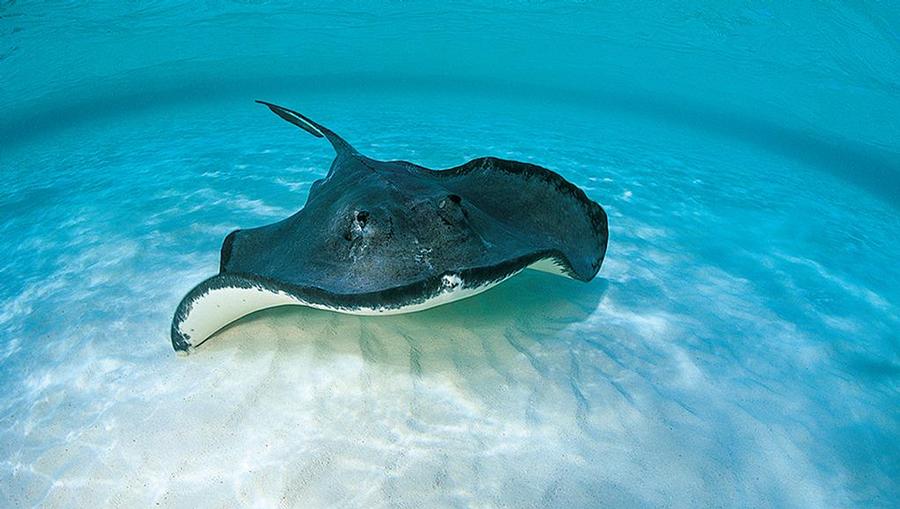 While they're accustomed to humans more than some stingrays that live deeper in the ocean, always keep in mind these are wild animals and cruise ship travelers are visiting them in their home.
The Half Moon Lagoon Aqua Park will delight kids of all ages and even the adults with a mind for adrenaline. A shipwreck slide and pirate cannons add to the imagination potential, while adults might enjoy seeing the old Bahamian church that still stands on the island.
Top Tips for Half Moon Cay
Take advantage of the day in Half Moon Cay by making sure to time your day for lunch at Tropics Restaurant. Lunch is included, so this can help you stretch your vacation budget.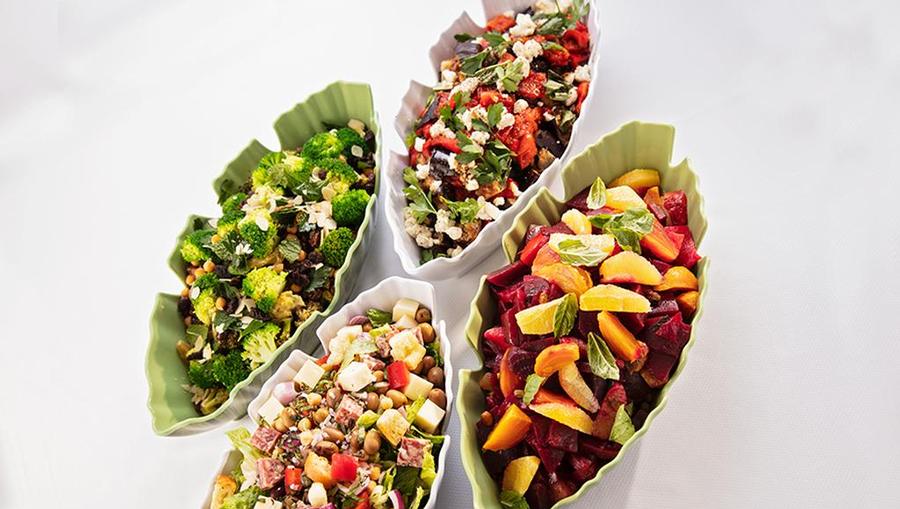 Don't be afraid of a stroll to get some privacy. While the island features one beach, it's long enough to walk out on your own, but curved so you'll still be able to see the ship and main entertainment area of the island.
GREAT STIRRUP CAY, BAHAMAS
Cruise Line: Norwegian Cruise Line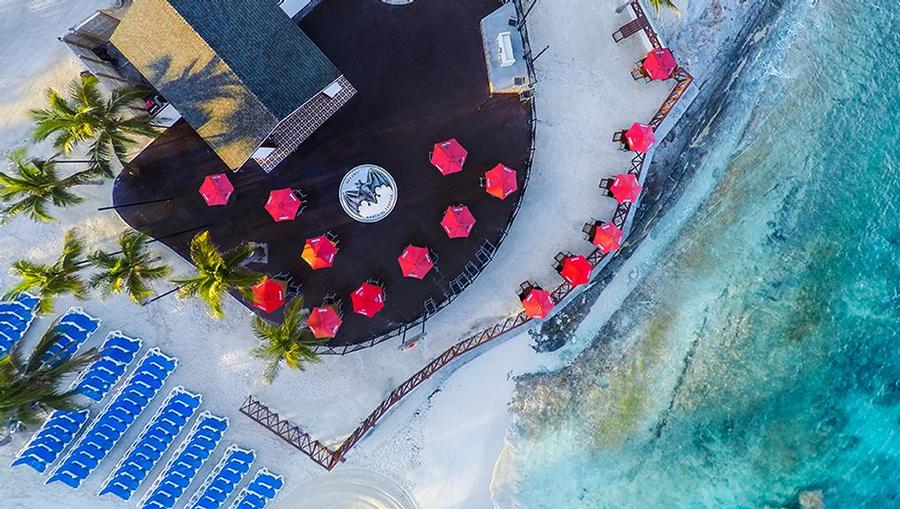 If you're sailing on Norwegian Cruise Line, check out voyages that stop for a day of shore excursions in Great Stirrup Cay.
In the Bahamas, like the others, this island is part of the Berry Islands chain. The vibe here is energetic, upbeat, focused on relaxing or activities, and made for fun.
Be ready to hop onboard a tender that takes you to shore from the ship in about ten minutes.
Why You Should Go to Great Stirrup Cay
Great Stirrup Cay is best for you and your family if you love a classic beach-resort vibe with Caribbean-inspired music, tropical rum drinks, lots of socializing at beach bars or on the sand and time for snorkeling or other watersports.
This is a fabulous place to get pure beach relaxation going on high.
Kids are very welcome, and the concept of a private island and a day at the beach is almost always enough for kids of any ages, but, here, teens and adults get a lot of their own special amenities, too.
Things to Do on Great Stirrup Cay
Take the time to explore upscale island fun, like swings that swing out over the water and makes for great selfies or photo ops.
It's fun to just pump your legs back and forth on it, feeling the breeze of the beach. The swing is oversized to suit those of all ages.
Rent beach loungers, an umbrella, or a clam shell to set up a private camp for you and your traveling companions.
These let you lounge in style, but you can also rent snorkel gear, foam floats and stand-up paddle boards for a blast out on the water.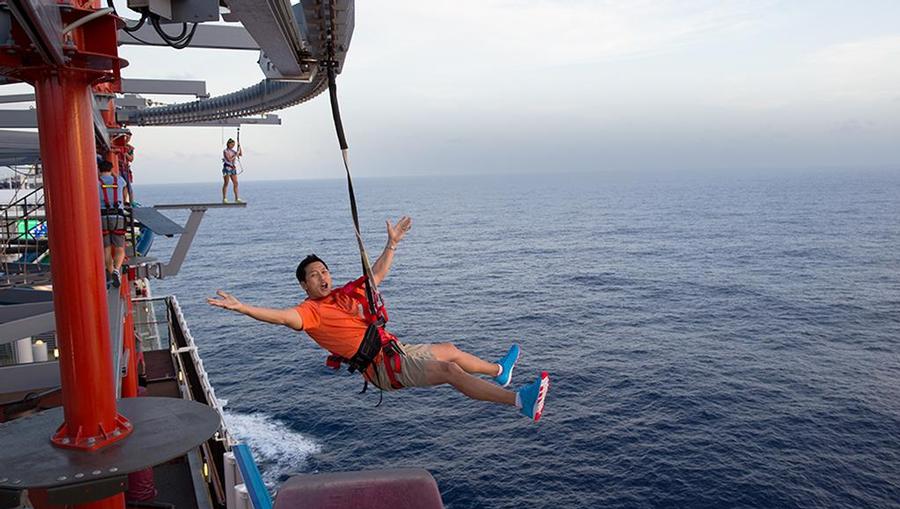 Try the zipline for a major shot of adrenaline.
Top Tips for Great Stirrup Cay
Keep these tips in mind to make the most of your shore excursion to Great Stirrup Cay. The island is focused on all-ages enjoyment with no kids' club or babysitting.
The cay is sandy throughout most areas with a single boardwalk. A shuttle is available only to guests who have reserved a villa at the swanky Silver Cove or treatments at the spa.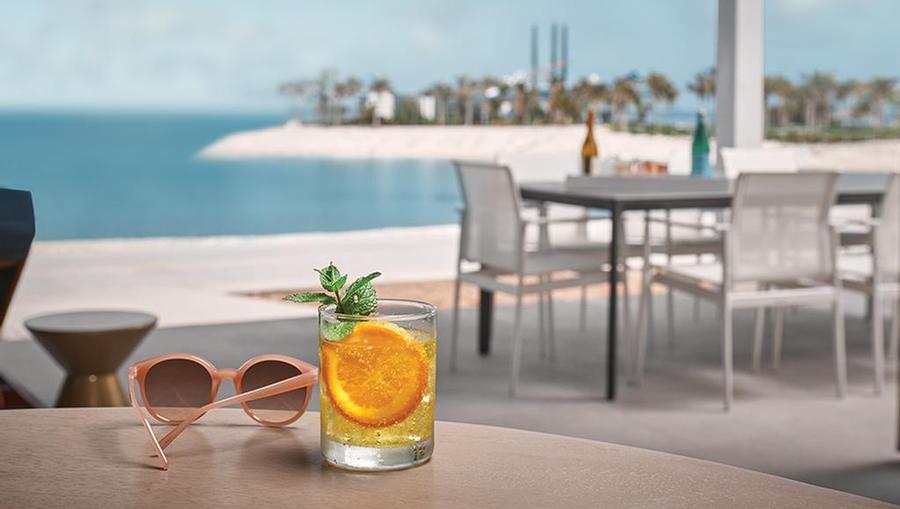 Bring your own towels from the ship. There are no additional towels on the cay. Bring water shoes if you plan to snorkel. Coral can cut your feet.
OCEAN CAY MSC MARINE RESERVE, BAHAMAS
Cruise Line: MSC Cruises
For a special shore excursion on MSC Cruises, discover Ocean Cay MSC Marine Reserve.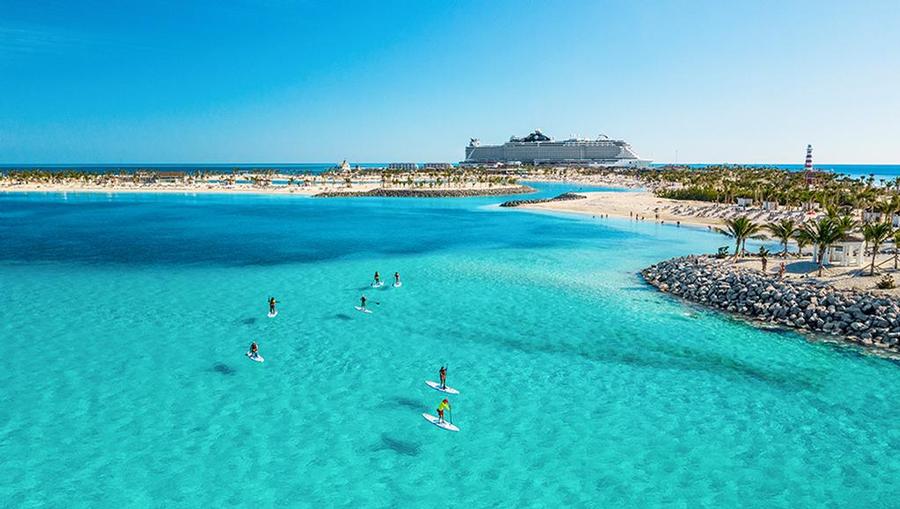 The island has eight beaches and a coral reef, a Bahamian-style village where you can relax or shop and lots of dining and drinks, plus a Bahamian straw market, selling straw crafts and souvenirs.
Why You Should Go to Ocean Cay
This island is in the Bahamas, like the others, but closer to Bimini than the Berry Islands chain. With it being only 65 nautical miles from Miami, you'll enjoy being able to stay in port later than on most cruise ships.
Evening activities on the island are fun and totally different, and MSC Cruises is the cruise line to call at Ocean Cay.
Things to Do on Ocean Cay
As with most private island excursions, the thing to do here is soak up the beauty of a Bahamian island from the beach. You can enjoy loungers, placed throughout the sand for free, or rent umbrellas for a bit of shade.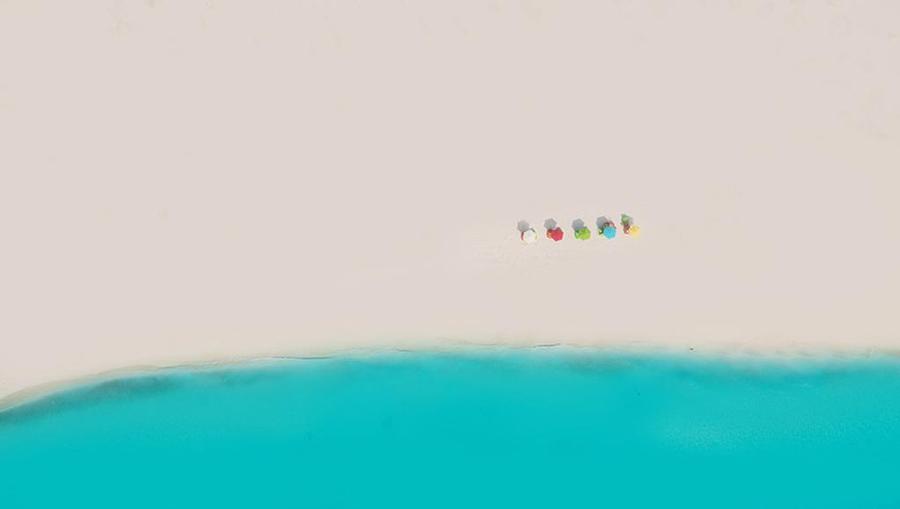 You can get married here, too, at the Wedding Pavilion or you can get married on board the ship and host a reception for up to 30 people at the private island just next to Ocean Cay.
If you've brought your children on this cruise, check out the Family Lagoon Beach at Seakers Cove for a place to play with kids.
Top Tips for Ocean Cay
If you selected a WiFi package on the ship, it extends to the island. The island is easily walkable, but keep your eyes peeled for signage, which is sometimes mixed in with the foliage or shopping options of the island.